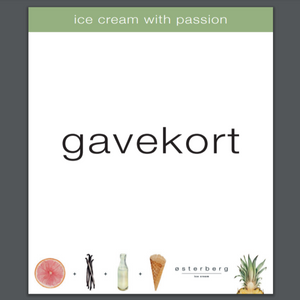 A gift card for ice cream is the perfect way to spread a little joy - because who does not like ice cream?
The gift card will come with an envelope and is ready to be handed over.
If you have any wishes for a gift card with a specific amount (min. 100 dkk) then please contact us by email at icecream@osterberg.dk
Note that the expected delivery time to an address in Denmark is 5-6 weekdays.